"[Lionel] Messi Sang at a Dinner For Us" – As Inter Miami Concludes Season With a Loss, 19YO Star Gets Candid About Argentine's Wholesome Memories
Despite the addition of Lionel Messi, Inter Miami was unable to make it to the playoffs this season. Their last game resulted in a 1-0 defeat against Charlotte FC. However, one positive aspect is that Messi seems to be thriving in his new club and is happy with the atmosphere. In addition, a 19-year-old rising star for Inter Miami shared that the Argentine captain sang at a team dinner.
Lionel Messi will not join any European club in the off-season. This is also because he wants to spend more time with his family in Miami and also stay fit for the Argentina national team. The Argentinian star player will also travel to France to pick up his potentially 8th Ballon d'Or in his soccer career.
Lionel Messi is enjoying his stint with Inter Miami
The Inter-Miami team got off to a fantastic start thanks to the World Cup champion. Despite starting from the bottom, the soccer icon almost led his team to the play-offs. The MLS and Inter Miami have both benefitted financially from acquiring Messi. Additionally, there has been a rise in viewership and live attendance. Amidst all of this success, Messi is also enjoying his time with his fellow teammates. In the meantime, a 19-year-old rising star on the Inter Miami team has shared that Lionel Messi is a wonderful addition to their team dinners.
At a team dinner, 19-year-old star player Edison Azcona from Inter Miami shared that Lionel Messi performed a song. Azcona also mentioned that DeAndre Yedlin and Víctor Ulloa were the ones who encouraged Messi to sing and joked about it. Prior to Messi, Jordi and Busquets also sang, while Azcona noted that he has not heard Messi speak English before. He added that those who do not speak Spanish are learning to do so with the help of the team.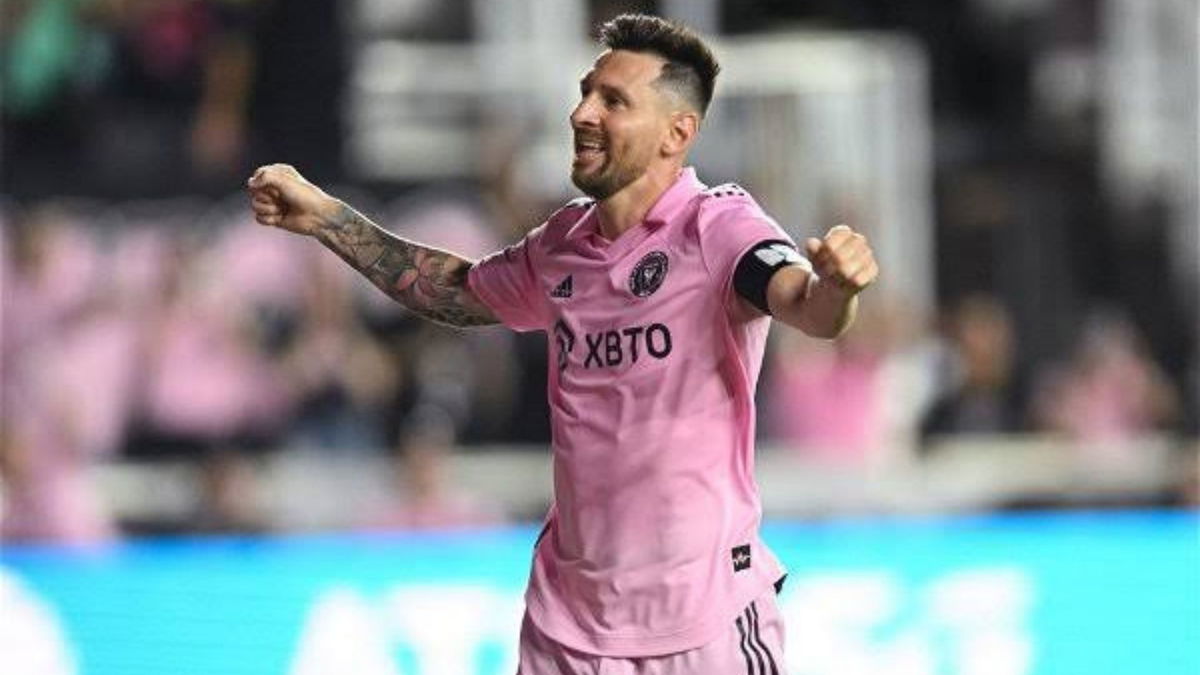 Inter Miami is counting on the additions of Lionel Messi, Sergio Busquets, and Jordi Alba to boost their position in Major League Soccer next season. In an interview, manager Gerardo Martino stated that the team will need to undergo a rebuilding process to be contenders for the title in the upcoming season.
Fans of Inter Miami are anticipating a major reconstruction project.
Inter Miami is anticipating that acquiring Lionel Messi was the initial move in their reconstruction efforts. The MLS team is aiming to add additional top-tier international players to their roster for the upcoming season. According to reports, Luis Suarez is expected to join as their primary striker after deciding not to extend his contract with Brazilian club Gremio. This will open the door for Inter Miami to sign him on a free transfer, as Suarez has expressed his desire to finish his playing career alongside his close friend Lionel Messi.
"USMNT legend believes that Lionel Messi will be the one to win the Ballon d'Or over Erling Haaland, based on his performance at Inter Miami."
According to a former USMNT player, Lionel Messi has a strong chance of beating Erling Haaland for the Ballon d'Or due to his impressive performance at Inter Miami.
David Beckham, the owner of Inter Miami, is planning to spend money on new players during the off-season. The team is making preparations to make an offer for Luka Modric, who is available on a free transfer. Modric is not expected to renew his contract with Real Madrid and has received an offer from the Saudi League. Another potential signing for Inter Miami in the summer transfer window is Sergio Roberto, who used to play with Lionel Messi at Barcelona.
Lionel Messi has started his career well in Inter Miami and is happy with the progress this season. However, his target next season will be to win trophies in America next season as he has done previously in Spain and France.
Observe this narrative: Soccer icons Lionel Messi and Cristiano Ronaldo make a significant contribution to the world of esports.
Lionel Messi performed a song for us at a dinner as Inter Miami ends their season with a defeat. The 19-year-old rising star opens up about the warm memories he shared with the Argentine. This update was originally shared on EssentiallySports.